Regular price
$1,800.00 USD
Regular price
Sale price
$1,800.00 USD
Unit price
per
Sale
Sold out
Behold the captivating artwork titled "Celedon Lady," a striking masterpiece that embodies strength, divinity, and ancient allure. This piece, by Yi-li Chin Ward, commands attention with its powerful presence and evocative imagery.
At the heart of the composition sits a figure reminiscent of a goddess, exuding an aura of timeless power and grace. Her commanding presence captivates the viewer, drawing them into her world. The lines of her body draw the viewer towards her steady gaze--penetrating and enigmatic. The figure seems to transcend a physical plane, offering a glimpse into the depths of her wisdom and ancient knowledge. Her gaze carries a sense of mystery and authority, inviting contemplation and reverence.
"Celedon Lady" radiates an aura of antiquity and mythological allure, whose colors and pose remind viewers of the rich red tapestry of ancient civilizations and the enduring power of legends. She represents the strength and wisdom of those who came before us, serving as a source of inspiration and guidance.
This artwork transports us to a realm where gods and goddesses roam, where ancient wisdom intertwines with the present. Through "Celedon Lady," artist Yi-li Chin Ward invites us to reflect upon our connection to the past, embrace our inner strength, and honor the timeless beauty that resides within us all.

Color Disclaimer

We do our best to ensure our photos are as true to color as possible. However, we cannot guarantee that the color you see on your screen accurately portrays the product's actual color due to inconsistencies in various monitors, lighting sources, digital photography, and dye lot variations. Screen images are intended as a guide only and should not be considered correct.
Framing and Display

The original painting are sold without frames unless otherwise noted. Any pictures of framed original painting are simply for demonstration purposes. To ensure that your original painting lasts as long as possible and aligns with your personal style, we suggest getting advice from a professional framer regarding the best framing options.
Share
View full details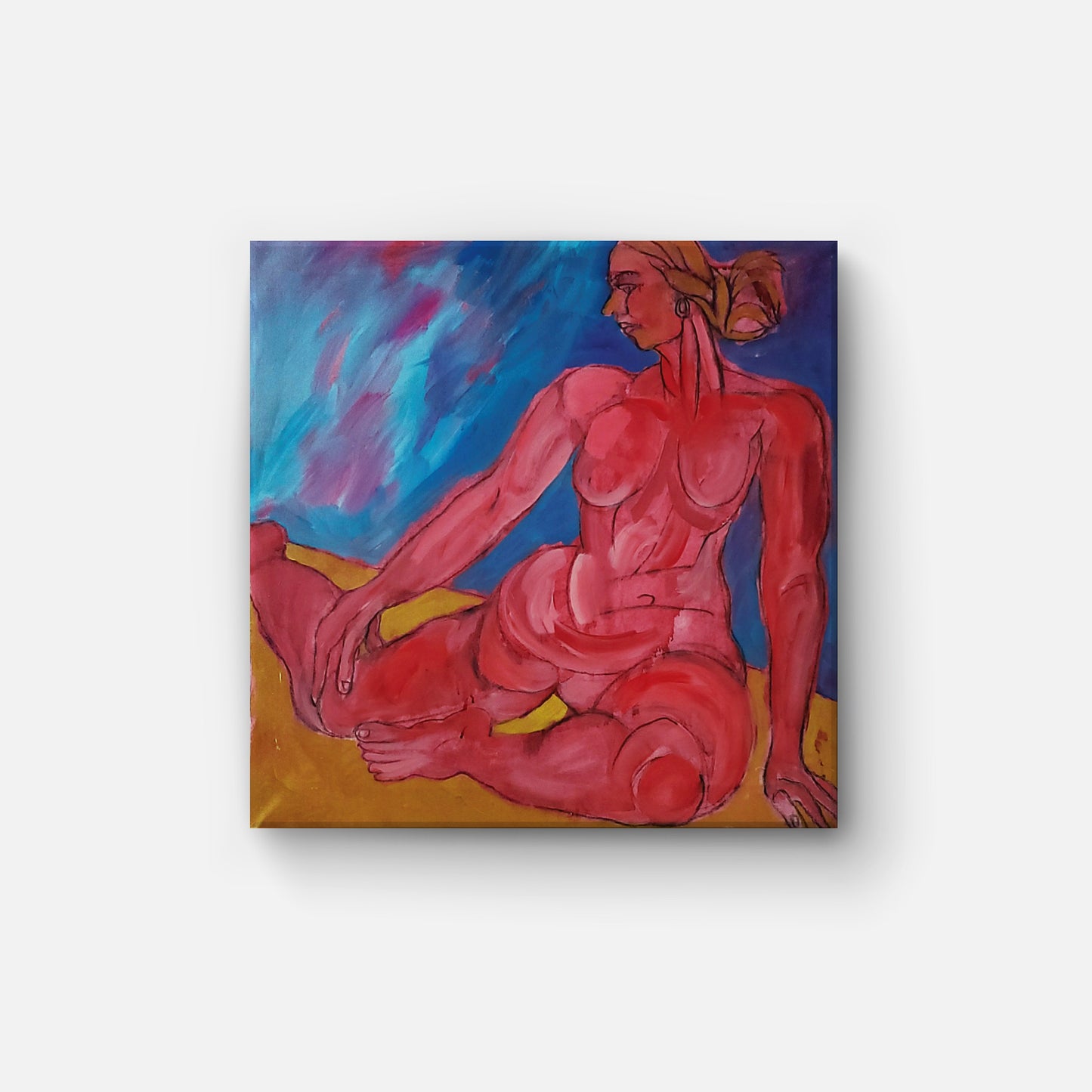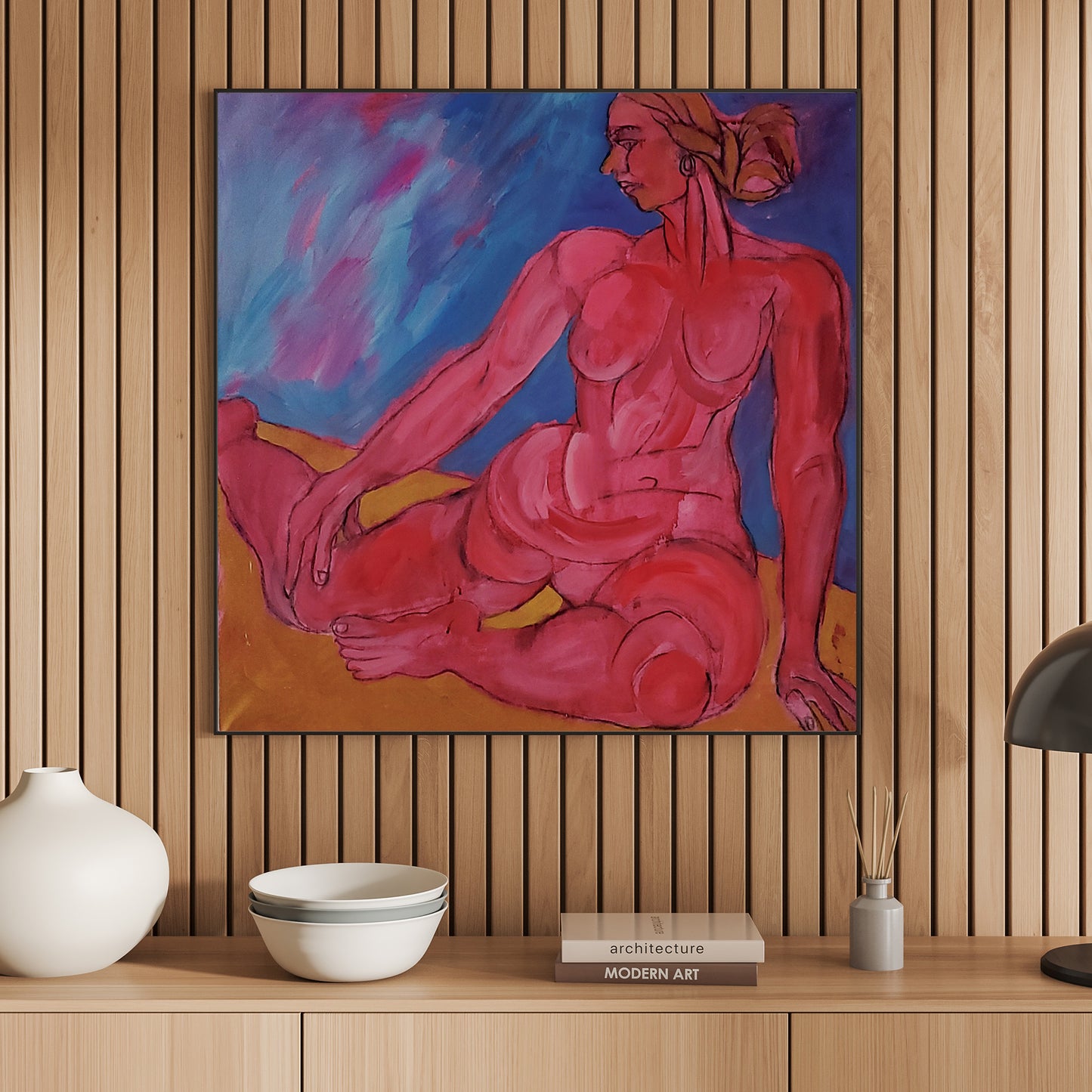 Original Artwork

Original artwork is a unique and often affordable way to bring creativity and beauty into your home. While reproductions of famous artworks are beautiful additions to any collection, there's nothing quite like having a unique piece to add to your space. Even if you're new to art collecting, with a little research, you can find an original work that speaks to your style and aesthetic.

About Yi-li

Certificate of Authenticity

Each original artwork purchased through the website will include a certificate of authenticity, signed by the artist Yi-li Chin Ward herself.

Read more

Crate Shipping

Crate shipping is a safe and secure way to ship artwork. Our custom-made art crate is designed to fit the piece perfectly with carefully tailored insides for any item. This allows extra protection and padding to prevent shock or vibration damage during shipping. Plus, it's a great way to keep the artwork from being exposed to the elements.

Read more
My Journey
Yi-li Chin Ward is a talented and renowned artist--known for captivating artworks that evoke emotions and reflect the beauty of the human experience. Dive into Yi-li Chin Ward's past and discover where her passion and creativity is fueled from.
Read more
Own a Print
Our artwork prints are carefully crafted to capture the essence of Yi-li's original paintings, allowing you to bring her captivating artwork into your home or office. Printed on high-quality canvas, these prints beautifully preserve the intricate brushstrokes, rich colors, and textures that make each piece truly mesmerizing.
Art Prints Collection